You are here:  

Salisbury Cathedral peregrines foster an orphaned chick.
Latest News
Published: Thursday, 08 June 2017 10:25
The Salisbury Cathedral peregrines are being featured on BBC Springwatch and on 7th June, viewers saw the orphaned bird in his new location.
There is a webcam on the nest which can be accessed at
http://www.salisburycathedral.org.uk/news/peregrine-cam-live
To read more about the persecution of birds of prey in the UK see
Information about WOS
Wiltshire Ornithological Society was formed on November 30th, 1974, and has grown in recent years to more than 500 members.
Our mission is to encourage and pursue the study, recording and conservation of birds in Wiltshire
Portraits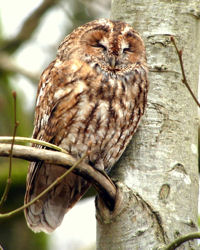 Latest News

CWP Coordinated Gull Roost Count The last coordinated count of gull roosts in the CWP was undertaken in winter 2005/06. In conjunction with the BTO Winter Gull Roost Count in 2003/2004 and a series o...

A new Atlas section has been added to the web site. This shows distribution and abundance maps for most of the birds that can be found in Wiltshire. To access the Atlas, select Atlas from the menu i...