You are here:  

Tedworth House: Wednesday, 15th February 2017
West Wilts Group
Tedworth House: Wednesday, 15th February 2017
It was a grey day today, which eventually turned to rain at midday, leading to Dave Turner, (Wildlife Trust Special Projects Officer, provider of sausage sarnies and all round good bloke and my help at Tedworth House) and myself getting soaked whilst putting the equipment away. Fortunately, I am out again tomorrow and it is scheduled to be dry and a bit sunny, so I should be able to dry them off. Whilst walking down to set up a couple of nets adjacent to the herb and vegetable garden by the house, we were treated to excellent views of the Black Redstart that has made the House his home this winter. Talking to Chas, the groundsman at the House, it has apparently found a cache of over-wintering ladybirds which it flies up and picks off to eat. It is now accompanied by a Robin, that has taken to picking up any that are dislodged by its feeding activities. I have not attempted to target the bird to ring it.
We had a good session, with the largest catch taken at the site. It was mainly Blue Tits, but there were some nice surprises in there as well. The biggest surprise was a Great Tit. I didn't recognise the ring number, TT96119. I subsequently learned from Jack Daw that he ringed the bird in the nest on 12th June 2016, in the area of Barrow Plantation just off A338 at CC tank crossing,` around 2 miles or so north of the site at Tedworth House. It was one of a brood of eight. Blue and Great Tits are known to disperse widely away from their natal sites. I see regular movements into and around the Braydon Forest but it is not usually through such an urban area.
The list for the morning was: Great Spotted Woodpecker 1; Treecreeper (1); Blue Tit 12(5); Great Tit 7(2); Coal Tit 4; Dunnock 2; Robin (1); Song Thrush 1; Blackbird (1); Goldcrest 2; Chaffinch 1. Totals: 30 birds ringed from 8 species; 10 birds retrapped from 5 species, making 40 birds processed from 11 species. ST
Information about WOS
Wiltshire Ornithological Society was formed on November 30th, 1974, and has grown in recent years to more than 500 members.
Our mission is to encourage and pursue the study, recording and conservation of birds in Wiltshire
Portraits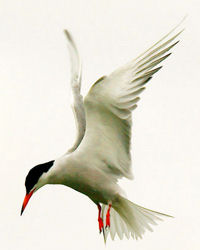 Latest News

CWP Coordinated Gull Roost Count The last coordinated count of gull roosts in the CWP was undertaken in winter 2005/06. In conjunction with the BTO Winter Gull Roost Count in 2003/2004 and a series o...

A new Atlas section has been added to the web site. This shows distribution and abundance maps for most of the birds that can be found in Wiltshire. To access the Atlas, select Atlas from the menu i...