You are here:  

30th September 2017 - Swindon STW
North Wilts Group
30th September 2017 - Swindon STW
I was supposed to be going away this weekend and hadn't planned on ringing but things worked out differently and so I thought that I would do a quiet little session at Swindon STW and maybe have a little go for Teal and Snipe along with a few passerine nets.
The wader nets worked instantly with 2 Snipe and a Teal gracing them, I love catching these species because they are characteristic species of the site and what we manage the wetlands for. I heard the first Water Rail of the winter, we will catch up with that one in a few weeks time.
I only put up six nets in two sets of a four and a two and it soon became apparent that there had been a fall of Chiffchaffs as they were moving all round the site in huge numbers. I ended up ringing 105 Chiffchaffs but I reckon there were at least 250 on site, they were absolutely everywhere. Our second Cettis Warbler of the Autumn was nice but it was another first year female so we now need a male to turn up.
With yet another catch of just over 200 birds this takes my September total past the 2000 mark which we have only ever done once before but falls short of our record September of 2015 when we ringed over 2300 birds. It isn't all bout numbers but by ringing this number of birds we generate recoveries so we can see where our birds are coming from and going to. Blackcaps and Chiffchaffs have relatively high recovery rates and we are starting to receive the details of our recoveries from this summer and it is amazing how we share some birds with certain ringing sites and at some point we will plot some of the movements for you folks. MP
Teal 1 (1), Snipe 2, Cettis Warbler 1, Sedge Warbler 1, Chiffchaff 105, Blackcap 87, Goldcrest 2, Wren 2, Long Tailed Tit 1, Reed Bunting 1, Song Thrush 1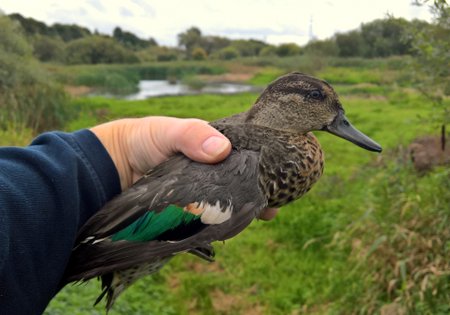 Information about WOS
Wiltshire Ornithological Society was formed on November 30th, 1974, and has grown in recent years to more than 500 members.
Our mission is to encourage and pursue the study, recording and conservation of birds in Wiltshire
Portraits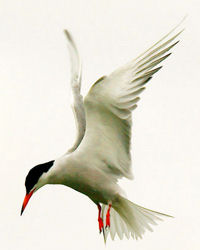 Latest News

CWP Coordinated Gull Roost Count The last coordinated count of gull roosts in the CWP was undertaken in winter 2005/06. In conjunction with the BTO Winter Gull Roost Count in 2003/2004 and a series o...

A new Atlas section has been added to the web site. This shows distribution and abundance maps for most of the birds that can be found in Wiltshire. To access the Atlas, select Atlas from the menu i...